I shot this with a Sony A7III and Viltrox 85mm f/1.8. I used a decorate strand of tiny LED lights to create the "bokeh balls" in the background. To minimize shadows cast by the knobs, I used a small diffused LED light.
As for the subject of the photo….from the pedal company's product page for The Cannon Dual Fuzz:
"The Cannon dual fuzz is a 2-in-1 mashup of a pair of classic fuzz circuits: the Tycobrahe Octavia and the AstroTone Fuzz / Sam Ash Fuzzbox (but we dropped the nearly useless tone control from the AstroTone). The circuits can be run separately or stacked together for a really gnarly fuzz with delightful octave up overtones. The Octavia side also features an octave-defeat switch.
The Cannon uses the same innovative bypass switching setup as our Third Rail overdrive, which allows for On/On, Flip Flop, and Momentary bypassing modes.
This pedal was conceived by, created for, and named after Chicago-area bluesman Toronzo Cannon."
And apparently, Gary Clark Jr is using The Cannon Dual Fuzz on his board, as evidenced by an Instagram post from his official account: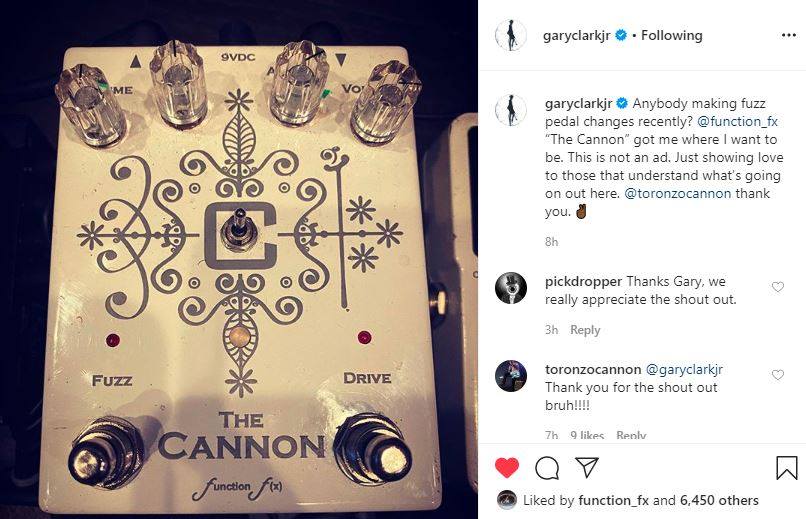 Here's a demo video of The Cannon: